Get In Touch
Audit & Strategy
Ongoing Service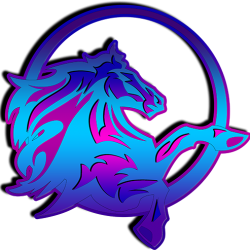 Recent Posts
Questions About Digital Marketing?
Get Help Now. Call For Questions About:
SEO Marketing
PPC Marketing
Consulting Services
+1 (954) 798-4724
Consulting & Coaching for CMS Marketing Services:
Empower Your Digital Growth with Web Marketing One
Welcome to Web Marketing One, your trusted partner in providing top-notch consulting and coaching services for CMS (Content Management System) marketing. As a leading digital agency and PPC company, we understand the challenges businesses face in effectively leveraging CMS platforms to drive their digital growth. With our expertise and strategic guidance, we'll help you harness the full potential of your CMS to optimize your online presence, engage your target audience, and achieve remarkable results. Let us empower you with our consulting and coaching services tailored to your unique business needs.
Why Choose Web Marketing One for CMS Marketing Consulting & Coaching?
Comprehensive CMS Expertise: At Web Marketing One, we have a team of CMS experts who possess in-depth knowledge and experience across various platforms, including WordPress, Drupal, Joomla, and more. We stay updated with the latest CMS trends, best practices, and functionalities to ensure we provide you with the most effective strategies and solutions.
Customized Solutions: We understand that every business is unique, and there is no one-size-fits-all approach to CMS marketing. That's why we offer customized consulting and coaching services tailored to your specific goals, industry, and target audience. Our team will assess your current CMS setup, identify areas for improvement, and develop a personalized roadmap to enhance your digital presence.
Strategic Guidance: Our consulting and coaching services go beyond technical aspects. We provide strategic guidance to help you align your CMS marketing efforts with your overall business objectives. Whether you need assistance in content strategy, SEO optimization, user experience, or conversion rate optimization, our experts will guide you through every step of the process.
Our Digital Marketing Services Include
---
Our CMS Marketing Consulting & Coaching Process
1. Current CMS Assessment
Evaluation of your existing CMS setup, including plugins, themes, and configurations.
Analysis of your website's performance, user experience, and SEO optimization.
Identification of areas for improvement and potential bottlenecks.
2. Goal Setting and Strategy Development
In-depth consultation to understand your business goals, target audience, and marketing objectives.
Development of a comprehensive CMS marketing strategy aligned with your goals and industry best practices.
Creation of a roadmap that outlines the necessary steps and milestones to achieve your desired outcomes.
3. CMS Optimization and Customization
Implementation of SEO best practices to improve your website's visibility and organic search rankings.
Integration of user-friendly functionalities and customizations to enhance the user experience.
Optimization of site speed, mobile responsiveness, and security to ensure a seamless browsing experience for your visitors.
4. Content Creation and Management
Assistance in developing a content strategy that aligns with your target audience's needs and interests.
Guidance in creating high-quality, engaging, and optimized content that drives traffic and conversions.
Recommendations for content management tools and plugins to streamline your content creation and publishing process.
5. Performance Tracking and Analysis
Implementation of analytics tools to track key metrics, such as website traffic, engagement, and conversions.
Regular monitoring and analysis of data to identify trends, insights, and areas for optimization.
Data-driven recommendations to continuously improve your CMS marketing efforts and achieve better results.
Experience the Power of CMS Marketing Consulting & Coaching
Unlock the full potential of your CMS with our Consulting & Coaching services. As a service of Web Marketing One, we combine our digital expertise with strategic guidance to help you maximize the benefits of your CMS platform. Contact us today to schedule a consultation and embark on a transformative journey to elevate your online presence and drive business growth.
Ready to take your CMS marketing to the next level? Contact Web Marketing One today and discover the power of our Consulting & Coaching services.
Here's what you can talk about with us:
Your Digital Marketing Goals & Needs.

The Results of Web Audit Reports.

Your Forward Moving Digital Strategy.

Project Budgets & Expectations.

How We Can Work Together.
Get In Touch
Audit & Strategy
Ongoing Service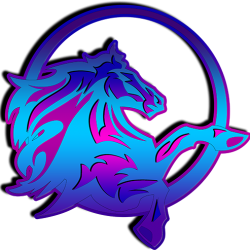 Recent Posts
Questions About Digital Marketing?
Get Help Now. Call For Questions About:
SEO Marketing
PPC Marketing
Consulting Services
+1 (954) 798-4724