Get In Touch
Audit & Strategy
Ongoing Service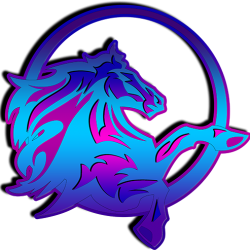 Recent Posts
Questions About Digital Marketing?
Get Help Now. Call For Questions About:
SEO Marketing
PPC Marketing
Consulting Services
+1 (954) 798-4724
SEO Blog Management:
Drive Traffic, Engage Readers, and Boost Rankings with Web Marketing One
Welcome to Web Marketing One, your go-to digital agency and PPC company for effective SEO blog management. In the dynamic online world, maintaining a blog is crucial for businesses looking to enhance their online presence, engage their target audience, and improve search engine rankings. Our expert team combines modern SEO practices with engaging content creation to ensure your blog becomes a powerful tool for driving traffic, establishing thought leadership, and converting readers into customers. Let us handle your blog management so you can focus on what you do best – running your business.
1. Strategic Content Planning
At Web Marketing One, we understand that a successful blog requires strategic planning and consistent content creation. Our SEO blog management service begins with a detailed content strategy tailored to your business goals, target audience, and industry trends. We conduct comprehensive keyword research to identify relevant topics and high-performing keywords that will attract organic traffic. With a well-planned editorial calendar, we ensure a consistent flow of engaging and optimized content that aligns with your brand's messaging and resonates with your audience.
2. Quality Content Creation
Creating high-quality and valuable content is at the core of our SEO blog management service. Our team of skilled writers specializes in crafting compelling blog posts that not only meet modern SEO practices but also captivate readers and establish your brand as an industry authority. We ensure that each blog post is well-researched, informative, and provides actionable insights for your audience. By incorporating relevant keywords naturally and optimizing meta tags, headings, and images, we maximize the visibility and search engine rankings of your blog content.
Our Digital Marketing Services Include
---
3. Audience Engagement and Interaction
A successful blog goes beyond publishing great content – it's about fostering engagement and interaction with your readers. Our SEO blog management service includes active moderation and response to comments, encouraging dialogue and building a community around your brand. By actively engaging with your audience, we create a sense of trust, credibility, and loyalty that leads to increased brand recognition and customer retention. Our team also leverages social media channels and email marketing to promote your blog content, ensuring it reaches a wider audience and drives even more traffic to your website.
4. Performance Tracking and Optimization
At Web Marketing One, we believe in data-driven results. That's why our SEO blog management service includes performance tracking and continuous optimization. We analyze key metrics such as traffic, engagement, and conversions to understand what's working and what can be improved. By identifying trends and opportunities, we fine-tune our content strategy and optimize future blog posts for even better results. Our goal is to continuously improve your blog's performance and ensure it remains a valuable asset in your digital marketing arsenal.
Here's what you can talk about with us:
Your Digital Marketing Goals & Needs.

The Results of Web Audit Reports.

Your Forward Moving Digital Strategy.

Project Budgets & Expectations.

How We Can Work Together.
Experience the Power of SEO Blog Management with Web Marketing One
Ready to take your blog to the next level? Contact Web Marketing One today to experience the power of our SEO blog management service. Our team of experienced writers and digital marketing specialists will work closely with you to understand your business, industry, and target audience. Together, we'll create a blog strategy that drives traffic, engages readers, and boosts your search engine rankings. Don't miss out on the benefits of a well-managed blog – contact us now to get started!
Don't let your blog go unnoticed. Elevate your online presence with Web Marketing One's SEO blog management service. Contact us today to discuss how we can optimize your blog for maximum traffic, engagement, and conversions. Don't miss out on the opportunity to establish your brand as an industry leader. Contact us now to get started!
Get In Touch
Audit & Strategy
Ongoing Service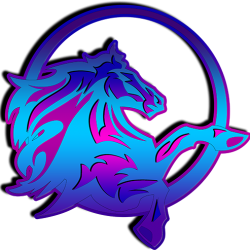 Recent Posts
Questions About Digital Marketing?
Get Help Now. Call For Questions About:
SEO Marketing
PPC Marketing
Consulting Services
+1 (954) 798-4724