Get In Touch
Audit & Strategy
Ongoing Service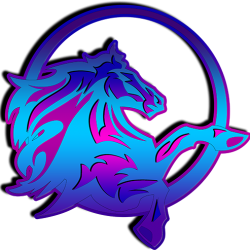 Recent Posts
Questions About Digital Marketing?
Get Help Now. Call For Questions About:
SEO Marketing
PPC Marketing
Consulting Services
+1 (954) 798-4724
Comprehensive About & Bio Writing Solutions
At Web Marketing One we offer comprehensive About & Bio writing solutions to help businesses establish a captivating online identity. Our services include crafting compelling About pages, author bios, team bios, and social media bios. We ensure that the content reflects your brand's unique voice and resonates with your target audience. By incorporating modern SEO practices, we optimize the content to improve search engine visibility and attract organic traffic. Our skilled copywriters are adept at storytelling and creating narratives that captivate and engage, leaving a lasting impression on your audience.
Crafting Engaging About Pages & Bios
Web Marketing One knows that crafting engaging About pages and bios is essential for showcasing your brand's unique story and connecting with your audience. Our experienced copywriters work closely with you to understand your brand values, mission, and target audience. We then develop compelling narratives that communicate your brand's essence, values, and offerings. We incorporate modern SEO practices to optimize your About page and bios with relevant keywords, ensuring better visibility in search results. By infusing your brand's personality and story into the content, we create a strong emotional connection with your audience, fostering trust and loyalty.
Our Digital Marketing Services Include
---
Partner with Web Marketing One for Captivating About & Bio Writing
Contact Web Marketing One today to craft a captivating online identity with our About & Bio writing services. Our team of skilled copywriters is ready to create compelling narratives that showcase your brand's story and resonate with your audience. With our expertise in modern SEO practices and strategic storytelling, we provide the expertise needed to achieve remarkable results. Experience the transformative impact of Web Marketing One's About & Bio writing services and unlock new opportunities for success in connecting with your audience. Let us be your partner in crafting engaging About pages and bios that will elevate your brand and make a lasting impression.
Bio Examples:
Digital Marketing Bio Example
"Amy Smith is a seasoned digital marketer with a passion for driving online growth and delivering measurable results. With over 7 years of experience in the industry, he has helped numerous businesses across various sectors enhance their online presence, boost brand awareness, and increase customer engagement.
As a strategic thinker and data-driven marketer, Amy excels in developing comprehensive digital marketing strategies tailored to the unique goals and needs of each client. His expertise spans across multiple channels, including search engine optimization (SEO), pay-per-click advertising (PPC), social media marketing, email marketing, and content marketing.
Throughout his career, Amy has demonstrated a strong track record of driving organic traffic, improving conversion rates, and maximizing ROI for his clients. He stays up-to-date with the latest trends and industry best practices, ensuring his strategies are always innovative and effective.
With a keen eye for analytics and a knack for identifying opportunities, Amy leverages data insights to optimize campaigns and make informed marketing decisions. He believes in continuous testing and refining to achieve optimal results, always striving for excellence and exceeding client expectations.
In addition to his technical expertise, Amy is a skilled communicator and collaborator. He enjoys working closely with clients to understand their business objectives, align marketing efforts with their overall strategy, and deliver campaigns that resonate with their target audience.
When he's not immersed in the world of digital marketing, you can find Amy exploring new technologies, attending industry conferences, and sharing his knowledge through blog posts and speaking engagements. His commitment to staying ahead of the curve and his genuine passion for helping businesses succeed make him a valuable asset in the ever-evolving digital landscape."
Feel free to modify and personalize this example to suit your own experiences and strengths in digital marketing.
Here's what you can talk about with us:
Your Digital Marketing Goals & Needs.

The Results of Web Audit Reports.

Your Forward Moving Digital Strategy.

Project Budgets & Expectations.

How We Can Work Together.
SEO Specialist Bio Example
"Emily Johnson is a results-oriented SEO specialist with a proven track record of driving organic traffic and improving search engine rankings for websites. With over 5 years of experience in the field, she possesses a deep understanding of search engine algorithms and best practices to optimize online visibility.
As a dedicated SEO professional, Emily is passionate about helping businesses achieve their online goals. She conducts thorough keyword research, on-page optimization, and technical audits to develop comprehensive SEO strategies that align with her clients' objectives. Her expertise extends to both local and global SEO, ensuring maximum visibility in targeted markets.
Emily stays up-to-date with the latest trends and algorithm updates, allowing her to adapt strategies and implement effective optimization techniques. Her experience in optimizing websites across various industries has given her a keen eye for identifying opportunities and implementing data-driven solutions.
Beyond technical optimization, Emily emphasizes the importance of quality content. She collaborates with content creators to develop compelling, keyword-rich content that engages users and drives organic traffic. She also excels in link building, leveraging strategic partnerships and outreach to secure high-quality backlinks that improve domain authority.
Throughout her career, Emily has successfully improved search engine rankings for her clients, resulting in increased organic traffic, higher conversion rates, and improved ROI. She consistently monitors performance metrics, conducts in-depth analytics, and provides detailed reports to track progress and identify areas for improvement.
Emily is an excellent communicator and collaborator, working closely with clients to understand their business objectives, target audience, and industry landscape. She believes in transparency and educates her clients on SEO strategies, empowering them to make informed decisions and actively participate in the optimization process.
Outside of her work, Emily enjoys attending SEO conferences, participating in webinars, and keeping up with industry blogs. Her dedication to staying ahead of the curve, coupled with her analytical mindset and passion for achieving measurable results, make her an invaluable asset in the ever-evolving world of SEO."
Feel free to customize and adapt this example to reflect your own experience, skills, and achievements as an SEO specialist.
Get In Touch
Audit & Strategy
Ongoing Service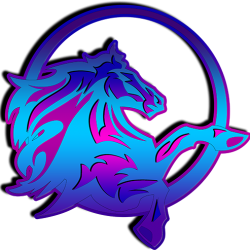 Recent Posts
Questions About Digital Marketing?
Get Help Now. Call For Questions About:
SEO Marketing
PPC Marketing
Consulting Services
+1 (954) 798-4724