Get In Touch
Audit & Strategy
Ongoing Service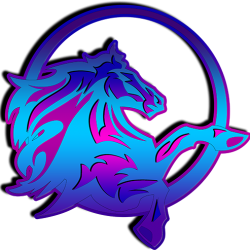 Recent Posts
Questions About Digital Marketing?
Get Help Now. Call For Questions About:
SEO Marketing
PPC Marketing
Consulting Services
+1 (954) 798-4724
The Importance of SEO
Search Engine Optimization (SEO) is the practice of increasing both the quality and quantity of website traffic to your site, as well as overall exposure to your brand through organic search engine results. There are many factors that go into how well your site ranks in search results including: authority in your industry, UX/UI design, reputation, website structure, content and more. The goal of SEO is to ensure that your website ranks as high as possible on search engine results pages (SERPs).
What Will Be Reviewed in Your SEO Audit
In order to get a good idea of how your current current digital marketing programs are performing we will audit your website and give you recommendations based on:
All-time SEO Snapshot

Website Crawl

Domain Authority

Website Speed Test

User Experience Analysis

Link Analysis: Internal/External + Backlinks

Keyword Analysis

Competition Analysis

Google Analytics Setup

Google Tag Manager & Event Tracking

Local Listings
All-time SEO Snapshot
From the All-time SEO Snapshot we can see that 2010 was the peak performance. After the peak in 2010 traffic dramatically declined through 2012 and continued relatively level throughout the following years with a continued decline over the last two years. Currently reaching a level that is as low as it has been since 2008.
Website Crawl
We run a website crawler program that crawls every page on your website looking for errors and warnings such as 404 errors, missing H1 tags, duplicate content, missing titles and descriptions, etc.
Domain Authority
Domain Authority (DA) is our search engine ranking score that predicts how likely a website is to rank in search engine result pages (SERPs). Domain Authority scores range from one to 100, with higher scores corresponding to greater likelihood of ranking. 
Website Speed Test
Website speed has a significant impact on user experience and therefore is considered when Google or Bing decides to rank your website in their SERPs. There are various parts of a website that can affect a website's speed such as base code, on page scripts, amount of content, image sizes, and much more.
User Experience Analysis
User Experience (UX) analysis is the process of collecting and evaluating data about how your users are experiencing and interacting with your product, then using that data to enhance the user experience. The goal of UX analysis is to take a look at how users are using the website and cater to their habits in order to ensure that people visiting your website have a good experience and that they stay on the website as long as possible. 
Link Analysis: Internal/External + Backlinks
Website search engine ranking highly depends on both the quantity and the quality of incoming links. It is essential to check on the competition, prepare a website for optimization, and improve your traffic by analyzing the link building techniques that are used by your competitors.
Keyword Analysis
Ranking for the right keywords can make or break your website's success. Our keyword analysis will help to streamline your workflow and improve how you discover and prioritize the best keywords to target in your web communications.
Competition Analysis
The following competitors were provided: 
Google Analytics Setup
Google Tag Manager & Event Tracking
Local Listings
SEO Recommendations
SEO is an ongoing process and should be monitored monthly. SEO is also a slow process – it could take weeks before you start to see the results after implementing SEO tactics. To kickstart the SEO campaign and ensure that DiversityWorking is moving forward as fast as possible we are providing a short term strategy and a long term strategy. The short term strategy should be completed within the first month and the long term strategy will be ongoing. 
Short Term Strategy:
Long Term Strategy:
Get In Touch
Audit & Strategy
Ongoing Service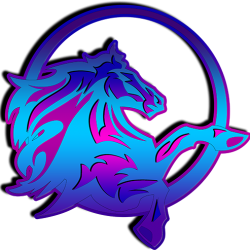 Recent Posts
Questions About Digital Marketing?
Get Help Now. Call For Questions About:
SEO Marketing
PPC Marketing
Consulting Services
+1 (954) 798-4724