Get In Touch
Audit & Strategy
Ongoing Service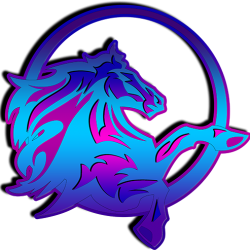 Recent Posts
Questions About Digital Marketing?
Get Help Now. Call For Questions About:
SEO Marketing
PPC Marketing
Consulting Services
+1 (954) 798-4724
SEO Copywriting:
Engage, Persuade, and Rank with Web Marketing One
Welcome to Web Marketing One, your trusted digital agency and PPC company specializing in SEO copywriting. In the competitive online landscape, compelling and optimized content is the key to attracting and engaging your target audience. Our expert team combines creative flair with modern SEO practices to craft persuasive and search engine-friendly copy that drives results. From captivating website pages to attention-grabbing blog posts and persuasive ad copy, our SEO copywriting services will help your business stand out, connect with your audience, and climb the search engine rankings.
1. Tailored Copy for Your Target Audience
At Web Marketing One, we understand that every business has unique goals and target audiences. Our SEO copywriting services begin with a deep understanding of your brand, industry, and target market. We conduct comprehensive research to identify the language, tone, and messaging that will resonate with your audience. Whether you're targeting B2B professionals, tech-savvy millennials, or fashion enthusiasts, our team crafts tailored copy that speaks directly to your audience's needs, desires, and pain points.
2. Keyword Optimization for Enhanced Visibility
Effective keyword optimization lies at the heart of our SEO copywriting strategy. Our team conducts thorough keyword research to identify the most relevant and high-performing keywords for your business. We seamlessly integrate these keywords into your copy, ensuring that search engines recognize the relevance and value of your content. By strategically placing keywords in titles, headings, meta tags, and throughout the copy, we optimize your website for improved search engine rankings. Our modern SEO practices ensure that your copy is optimized without compromising its quality, readability, or user experience.
Our Digital Marketing Services Include
---
3. Compelling Calls to Action (CTAs)
Engaging and persuasive copy is meaningless if it doesn't inspire action. That's why our SEO copywriting services prioritize the creation of compelling calls to action (CTAs). We strategically place CTAs throughout your copy to encourage your audience to take the desired action, whether it's making a purchase, filling out a form, or subscribing to your newsletter. Our team crafts persuasive CTAs that create a sense of urgency, highlight the benefits of your products or services, and guide your audience towards conversion.
4. Captivating Copy for Websites, Blogs, and Ads
From your website's landing pages to your blog articles and PPC ads, every piece of copy plays a vital role in capturing your audience's attention and driving conversions. At Web Marketing One, we offer SEO copywriting services for a wide range of platforms and formats. Our talented writers have the expertise to create captivating copy that engages your audience, showcases your brand's unique value proposition, and compels them to take action. We ensure that your copy is optimized for both search engines and user experience, making it a powerful tool for boosting your online visibility and driving results.
Experience the Power of SEO Copywriting with Web Marketing One
Ready to elevate your online presence with captivating and optimized copy? Contact Web Marketing One today to experience the power of our SEO copywriting services. Our team of skilled writers and digital marketing specialists will work closely with you to understand your business, goals, and target audience. From crafting persuasive website copy to creating engaging blog posts and ad content, we'll help you connect with your audience and achieve your digital marketing objectives. Take the first step towards enhanced visibility, increased conversions, and online success with Web Marketing One. Contact us now to get started!
Don't settle for average copy. Elevate your digital presence with Web Marketing One's SEO copywriting services. Contact us today to discuss how we can craft persuasive and optimized copy that engages your audience, drives conversions, and boosts your search engine rankings. Don't miss out on the power of persuasive words – let us help you captivate and convert with our SEO copywriting expertise. Contact Web Marketing One now to unlock the potential of your digital marketing strategy!
Here's what you can talk about with us:
Your Digital Marketing Goals & Needs.

The Results of Web Audit Reports.

Your Forward Moving Digital Strategy.

Project Budgets & Expectations.

How We Can Work Together.
Get In Touch
Audit & Strategy
Ongoing Service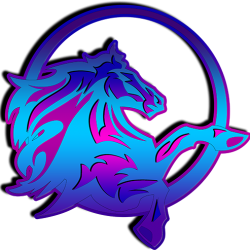 Recent Posts
Questions About Digital Marketing?
Get Help Now. Call For Questions About:
SEO Marketing
PPC Marketing
Consulting Services
+1 (954) 798-4724