Get In Touch
Audit & Strategy
Ongoing Service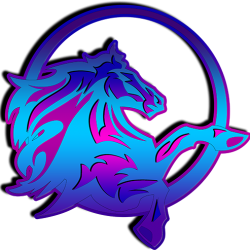 Recent Posts
Questions About Digital Marketing?
Get Help Now. Call For Questions About:
SEO Marketing
PPC Marketing
Consulting Services
+1 (954) 798-4724
Unlocking the Power of Social Media Advertising for Business Success
Web Marketing One empowers businesses to unlock the power of social media advertising as a catalyst for success. Our experienced team of digital marketers creates customized strategies tailored to your unique business objectives and target audience. By leveraging advanced targeting options and audience insights, we ensure that your social media campaigns reach the right people at the right time. We craft compelling ad content, design visually appealing creatives, and employ persuasive messaging to capture the attention and engage your audience. With our modern SEO practices integrated into social media advertising, we drive traffic, boost conversions, and generate tangible results.
Comprehensive Social Media Advertising Solutions for Your Business
At Web Marketing One, we provide comprehensive social media advertising solutions that cover all aspects of your campaign. Our services include ad campaign strategy development, ad creative design and production, audience targeting and segmentation, ad monitoring and optimization, and detailed performance reporting. We stay up to date with the latest trends and best practices in social media advertising and SEO, ensuring that your campaigns are aligned with the ever-changing digital landscape. By analyzing campaign data, monitoring engagement metrics, and optimizing ad performance, we continuously refine your social media advertising to maximize your return on investment.
Our Digital Marketing Services Include
---
Drive Your Business Forward with Web Marketing One's Social Media Advertising Services
Contact Web Marketing One today to unlock the power of social media advertising for your business growth. Our dedicated team of social media experts is ready to create customized strategies that resonate with your target audience, increase brand awareness, and drive conversions. By integrating modern SEO practices into our social media advertising services, we ensure that your campaigns are optimized for search engine visibility and reach. With Web Marketing One as your partner in social media advertising, you can confidently navigate the dynamic digital landscape, connect with your customers, and propel your business forward. Experience the transformative impact of social media advertising with Web Marketing One and unlock new opportunities for success.
Here's what you can talk about with us:
Your Digital Marketing Goals & Needs.

The Results of Web Audit Reports.

Your Forward Moving Digital Strategy.

Project Budgets & Expectations.

How We Can Work Together.
Get In Touch
Audit & Strategy
Ongoing Service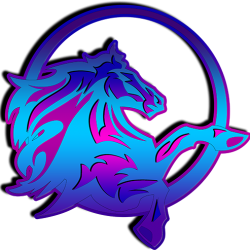 Recent Posts
Questions About Digital Marketing?
Get Help Now. Call For Questions About:
SEO Marketing
PPC Marketing
Consulting Services
+1 (954) 798-4724