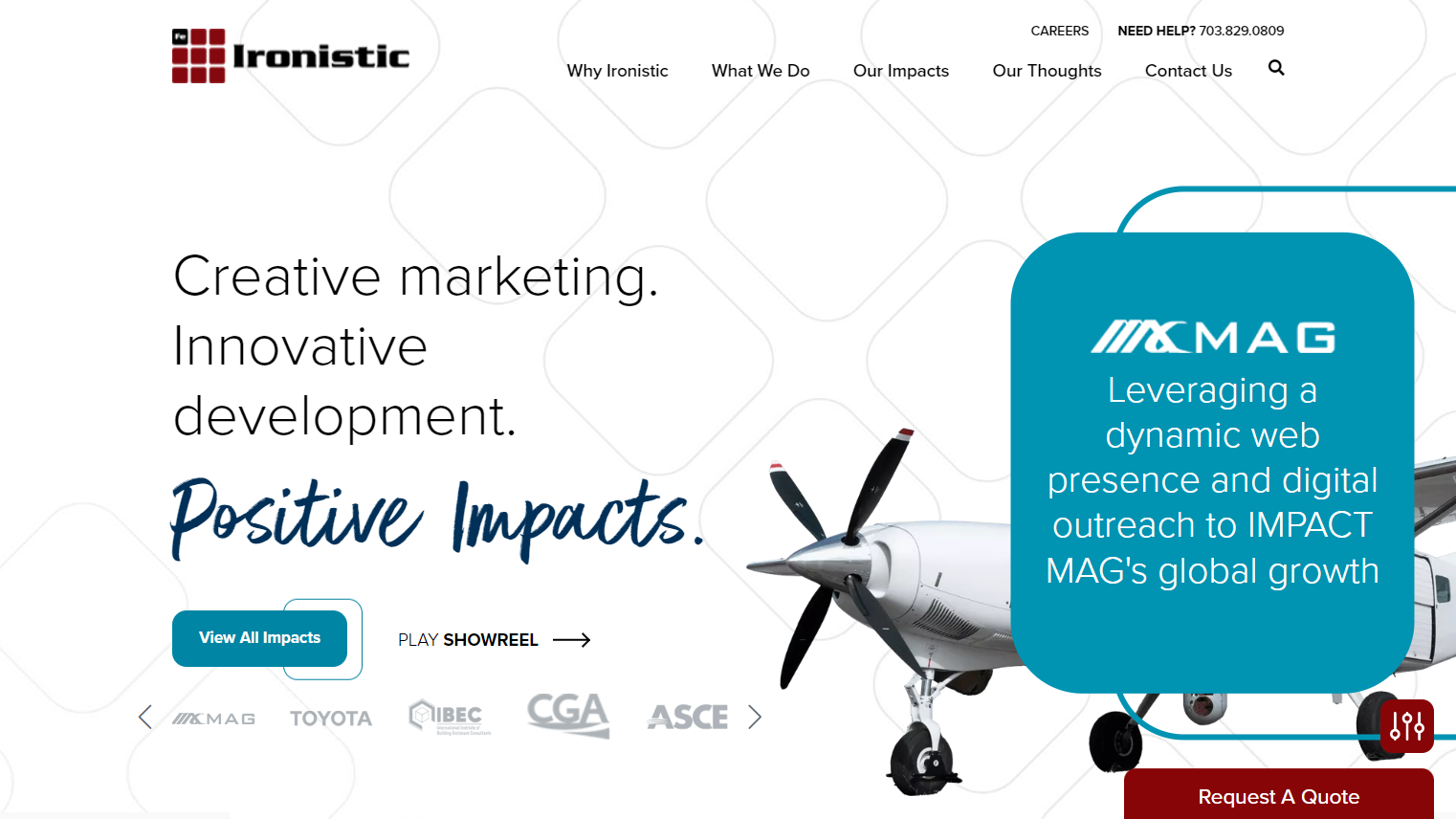 About this project
Remote role as Hybrid SEO/PPC Specialist and Project Manager for web marketing and development agency.
Participated in team, client, and educational webcam meetings via Google Meet, Zoom, Microsoft Teams, and Gather Meetings Space.
Used Slack, Gather, and Monday .com for internal team communications.
Worked with Federal Credit Unions, AI Automated Services, Political Figures, Lobbying Agencies, Religious Practices, Infrastructure Services, Employment Agencies, Contractors, Engineering, Non-Profits, Web Development/Marketing agencies, and more
Worked with B2B and B2C clients.

As Project Manager:

Managed, monitored, and reported on various web development and marketing projects from start to finish.
Participated in weekly and monthly sprint meetings with Ironistic's team of project managers, digital strategists, and team directors via Gather.
Participated in sales meetings with prospective clients to discuss their goals and how Ironistic's web development and marketing services would be beneficial.
Was partnered and worked closely with an assigned digital strategist to maintain clients 100% satisfaction by teaming on overall strategy, execution, communications, and reporting.
Was assigned to and met with new clients to gain understanding of their web development and web marketing goals and develop a moving forward strategy.
Took over Project Manager role with already established clients.
Researched, created, and presented Digital Strategy Reports to new clients as well as quarterly and yearly to existing clients.
Met regularly with clients to provide updates, reporting, and discuss their progress.
Created and replied to business emails with clients, team members, and management.
Scheduled, assigned, and monitored tasks to development, creative, and quality departments via Monday .com task management platform.

As SEO / PPC Specialist:

Took ownership of SEO and PPC departments with more than 50 clients.
Completed SEO and PPC tasks assigned by project managers and digital strategists via Monday .com.
Researched all clients and created a spreadsheet outlining all of their up to date services along with those that needed attention.
Created standard operating procedure google documents outlining processes such as installation of Google Analytics 4, various Google Ads implementations and SEO Report building.
Created SEO audit reports using research data from Moz, SpyFu, SEM Rush, Ahrefs, Google Search Console, Google Analytics, and more.
Created various SEO Audit/Reports marketing guides and templates.
Installed and managed clients Google Analytics, Google Tag Manager, Google Search Console, SEM Rush, and Moz accounts for SEO.
Built and Managed clients PPC campaigns on Google Ads, LinkedIn, Facebook, Youtube, and Spotify.
Created Google Tag Manager tag, trigger, and event configurations as well as ads conversion tracking.Created and implemented marketing strategy for Ironistic to reach out to clients for Google Analytics 4 upgrades and performed Google Analytics 4 Upgrades for clients.
Created Data Studio (Looker) automated monthly, quarterly, and yearly reports with autosend based on Google Analytics, Google Search Console, and Google Ads data.